Watches worn on the tv-show
Pretty Little Liars
: a few of the cast members are wearing very nice watches:
Troian Ballisario is wearing a Cartier Tank Francaise with burgundy strap in the first ten or so episodes of Season 1, and a brown strap Cartier Tank Americaine from there (both are very likely her own, more pix
here
):
Holly Marie Combs is (usually) wearing a two-tone Rolex Datejust (her own):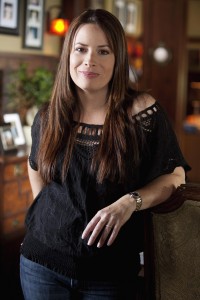 Laura Leighton (whom you might remember from
Melrose Place
- she has matured well!!!) is wearing a variety of nice watches, incl. a Cartier Tank Francaise, Cartier Ballon Bleu and a Rolex Datejust on President bracelet:
Torrey DeVitto is wearing a Rolex Datejust on President bracelet (could be the same watch worn by Laura Leighton, actually):
For more Watches In Movies, check out our entire list
here!
---
---
---
Hires image of Troian:
---
Okay, I have NOT watched the entire show but I know that from Season 6 (and maybe earlier) several characters starts to wear Apple watches. It makes sense, I guess; the use of smart phones is a big part of the show, and they probably made a great product placement deal with Apple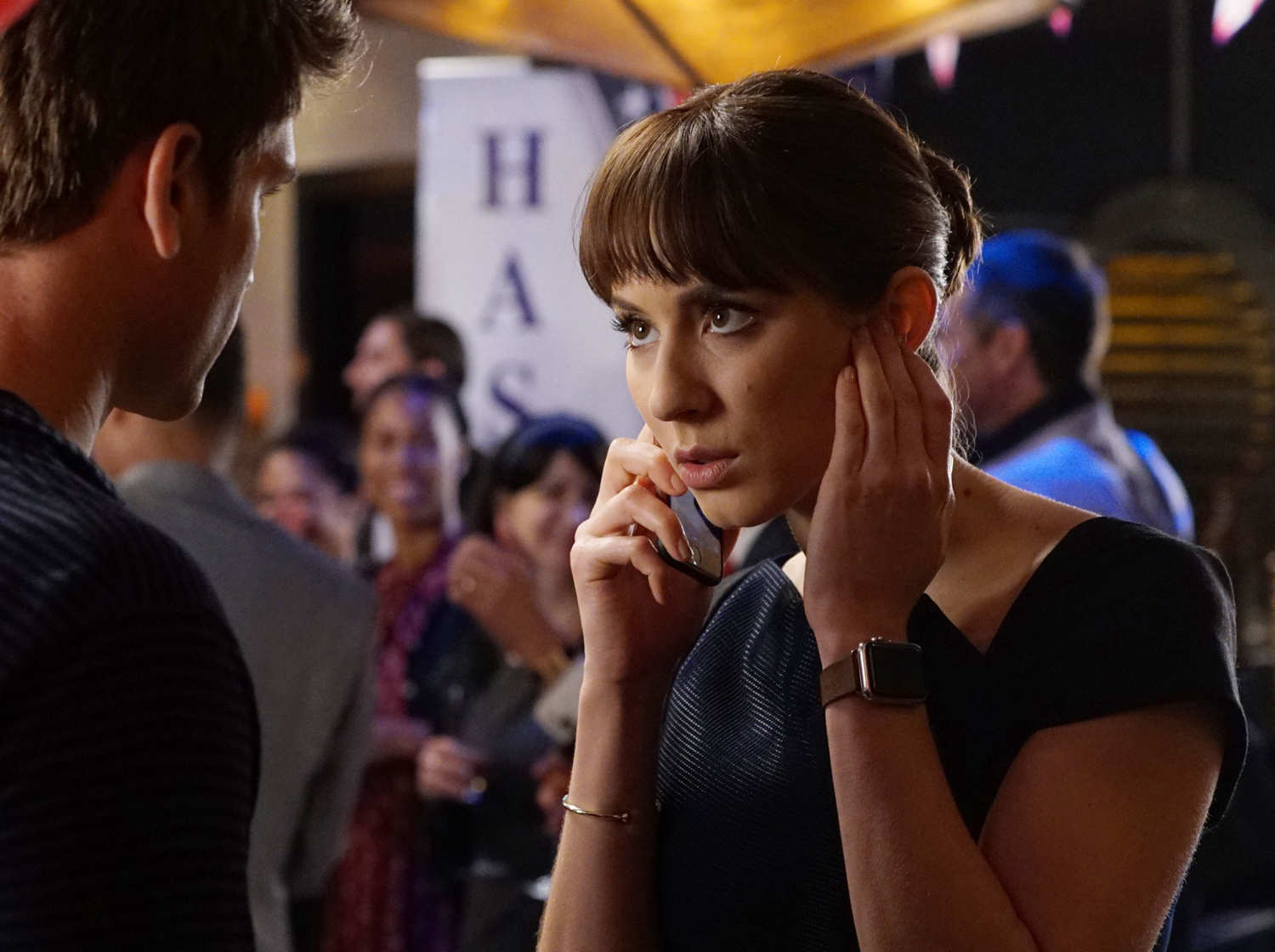 ---
JayKay wrote:Okay, I have NOT watched the entire show but I know that from Season 6 (and maybe earlier) several characters starts to wear Apple watches. It makes sense, I guess; the use of smart phones is a big part of the show, and they probably made a great product placement deal with Apple
According to the commentary track on the DVD,
Heathers
got sponsorship from Swatch. That would explain why Shannen Doherty and (in part of the movie) Winona Ryder are wearing watches in
Heathers
, since I don't think either one usually wore a watch at that time. It also would explain the "plugs" for Swatch in the movie, like "Swatch Dogs and Diet Coke Heads". (That's actually the title of one of the bonus features on the DVD.)
---
When
Pretty Little Liars
was still relatively new, the 4 Liars appeared on the cover of
TV Guide
, and Shay Mitchell is wearing an oversize stainless chronograph that I assume is a Michael Kors. (She's also wearing it in the accompanying story.) But I don't think she wears it on the show. (Though I'm still on Season 1.)
http://www.ebay.com/itm/TV-Guide-Magazine-June-20-July-3-2011-Pretty-Little-Liars-EX-032116jhe-/381584288052
(Though most actresses usually shed their watches if they're being photographed for the cover of
TV Guide
. But that doesn't apply to the inside pages, which sometimes yield good photos of watches.)
---
---
---
Who is online
Users browsing this forum: No registered users and 1 guest