Vintage Rolex "Observatory". Starting price $3.499, Buy-It-Now price $4.295. (STATUS: Gone)
Wonder what my car is worth....

http://www.ebay.co.uk/itm/Vintage-1930s-ROLEX-Tanq-Rectangle-Watch-Flared-Case-Little-Prince-look-/360478963862?pt=Wristwatches&hash=item53ee387896
---
Sometimes a vintage Seiko with a supple calfskin black leather strap is just enough....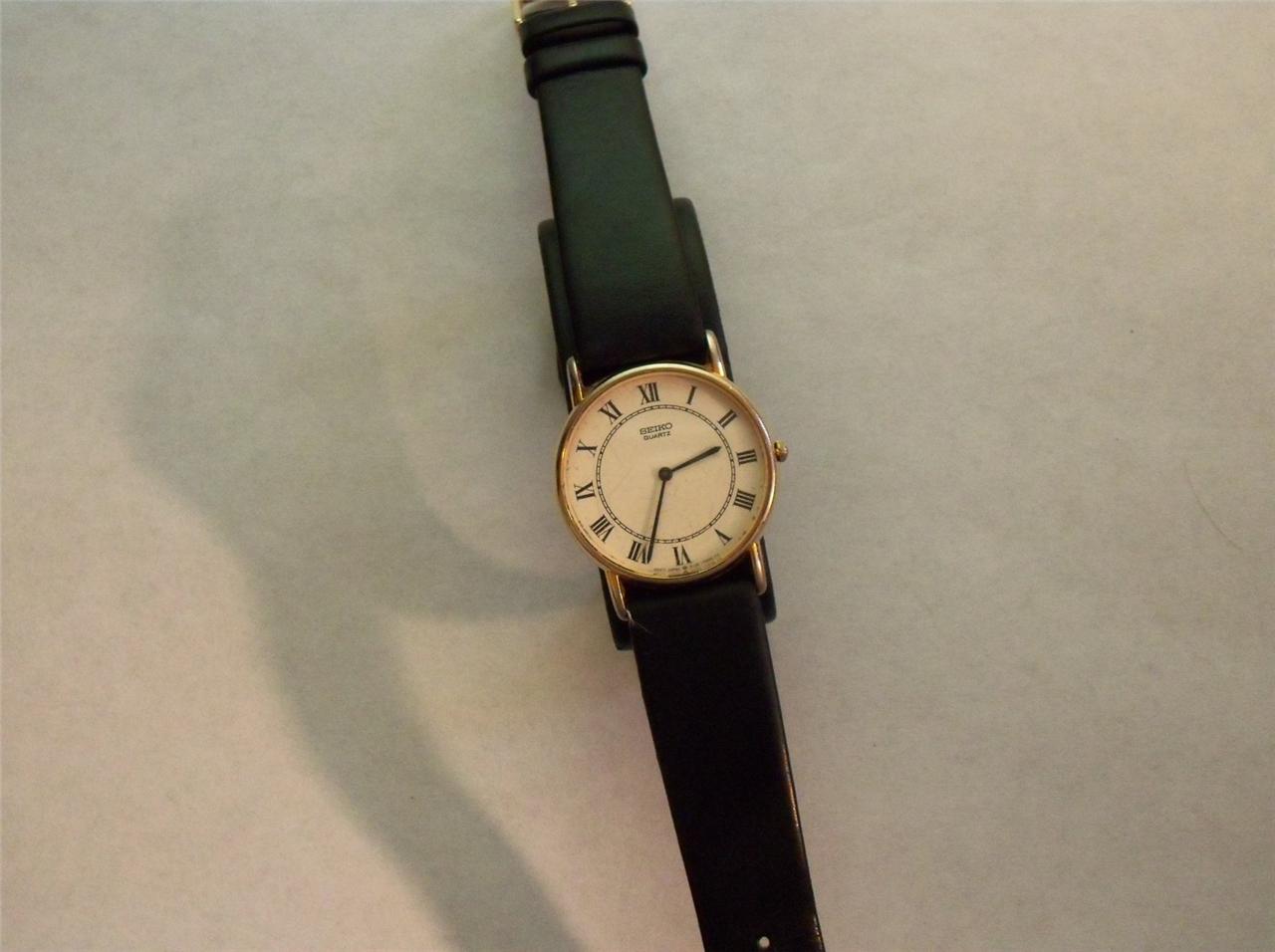 http://www.ebay.com/itm/Vintage-Seiko-Calfskin-Hadleyroma-Band-Watch-Mens-/120995501454?pt=Wristwatches&hash=item1c2be4d58e
I have a few Hadley Roma straps, and I love them. Extremely soft and supple! Great strap for the money!
---
I like most of the ordinary, current Rolex models... but the vintage ones blow me away every time they show up on the Bay. Here's another, a pristine 1935 Rolex Prince with "split dial" (not dual time, the bottom dial is the seconds), Buy-It-Now £9.750 or Best Offer. Vintage doesn't get much better than this. (STATUS: Gone)


http://www.ebay.co.uk/itm/Rolex-Prince- ... 2322e7ef75
---
Here's a ladies Seiko tank, with the original black leather croc grain strap! Wow! GBP 0.99
http://www.ebay.com/itm/two-vintage-seiko-watch-chronograph-tank-working-sold-as-spares-or-repair-/261116872483?pt=UK_Jewelery_Watches_Watches_MensWatches_GL&hash=item3ccbc74723
---
Phew, for a second there I only saw the analogue/digital! You know, girls are still wearing those... and think they are oh soo trendy! I don't get it
---
A Gruen "Curvex" that has been on eBay for ages, must admit it is tempting
Alas, it's more than $500 and the GF would never wear it anyway!
STATUS: Guess he finally managed to sell it, it is gone. Instead he has this one, also a Gruen "Curvex" from around 1935. Buy-it-now price is EUR 525.00:
http://www.ebay.co.uk/itm/Gruen-Precision-Curvex-cal-311-von-1935-/120879722650?pt=DE_Kleidung_Schmuck_Accessoires_Uhren_Armbanduhren&hash=item1c24fe309a
---
As much as I love Roman numerals on a watch dial, I find myself looking at Tank styles with Arabic numerals and hour markers just to change things up a bit.
Of course, the strap and the patina of the case help make the watch too.
Raymond Weil 5311 Women's Gold Plated Rectangle Case Black Leather Quartz Watch
Item condition:New with tags
Time left: 27d 21h (Mar 12, 2013 19:14:01 PDT)
Price:US $495.00
http://www.ebay.com/itm/Raymond-Weil-5311-Womens-Gold-Plated-Rectangle-Case-Black-Leather-Quartz-Watch-/160973389097?pt=Wristwatches&hash=item257ac2fd29
---
Hmmmm... funky listing - sold as "new with tags" and looks like an 80's watch stuck on the shelf of a pawnshop for 30 years...
Guess it looks like a Tank, but that dial doesn't do it for me
---
From the same seller that has the Gruen posted earlier comes this 1945 Longines. Buy-It-Now price is a reasonable EUR 385.00. If I had the money I'd offer him 300,- and hold my breath hoping he'd go for it. What a classic beauty! And in a perfect world my girlfriend would love classic beauty
http://www.ebay.co.uk/itm/Tolle-alte-Longines-Curvex-Herrenarmbanduhr-ca-1945-/121072616698?pt=DE_Kleidung_Schmuck_Accessoires_Uhren_Armbanduhren&hash=item1c307d84fa
---
Too bad this Solvil et Titus is in such bad shape, it's beautiful! I think "Watchdickmol" has one very like it, if I recall correctly.


http://www.ebay.co.uk/itm/SOLVIL-et-TITUS-QUARTZ-WRIST-WATCH-WOMANs-BOYs-SQUARE-FACE-DIAL-IS-BEIGE-/121076775475?pt=Wristwatches&hash=item1c30bcfa33
---
Return to Vintage & Classic Watches
Who is online
Users browsing this forum: No registered users and 1 guest