It wasn't until recently I began to appreciate Etsy. It's sort of the "Amazon" for handcrafters and vintage shops. It's nowhere near the size of Amazon or eBay, but it's refreshingly different.
I will use this topic to feature watches I've seen on Etsy. Some of them may be listed on eBay as well.
First, a 1947 Bulova 14 karat gold watch, originally a men's watch but today definitely for a woman.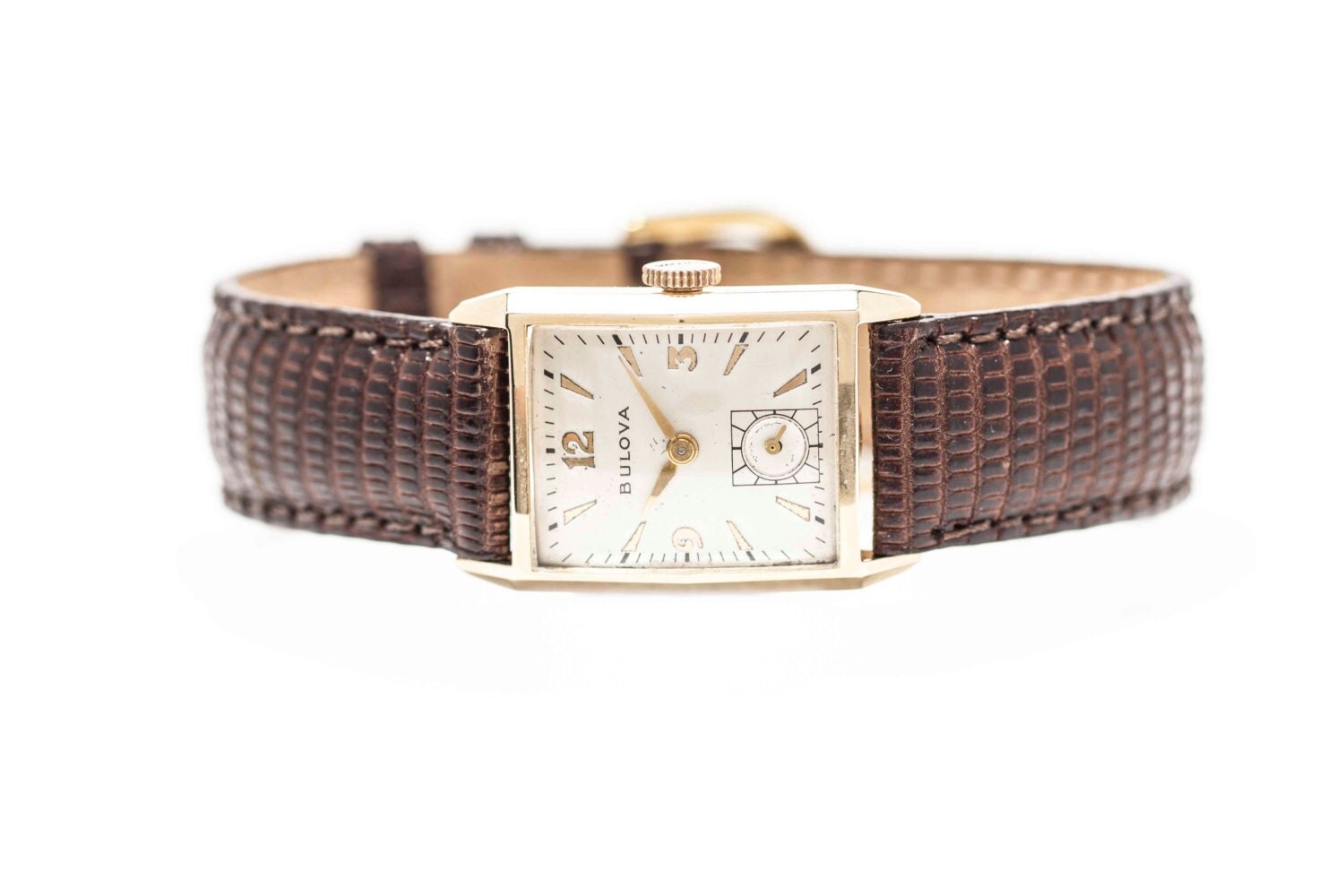 A Bulova "Curvex-style" watch of unknown age: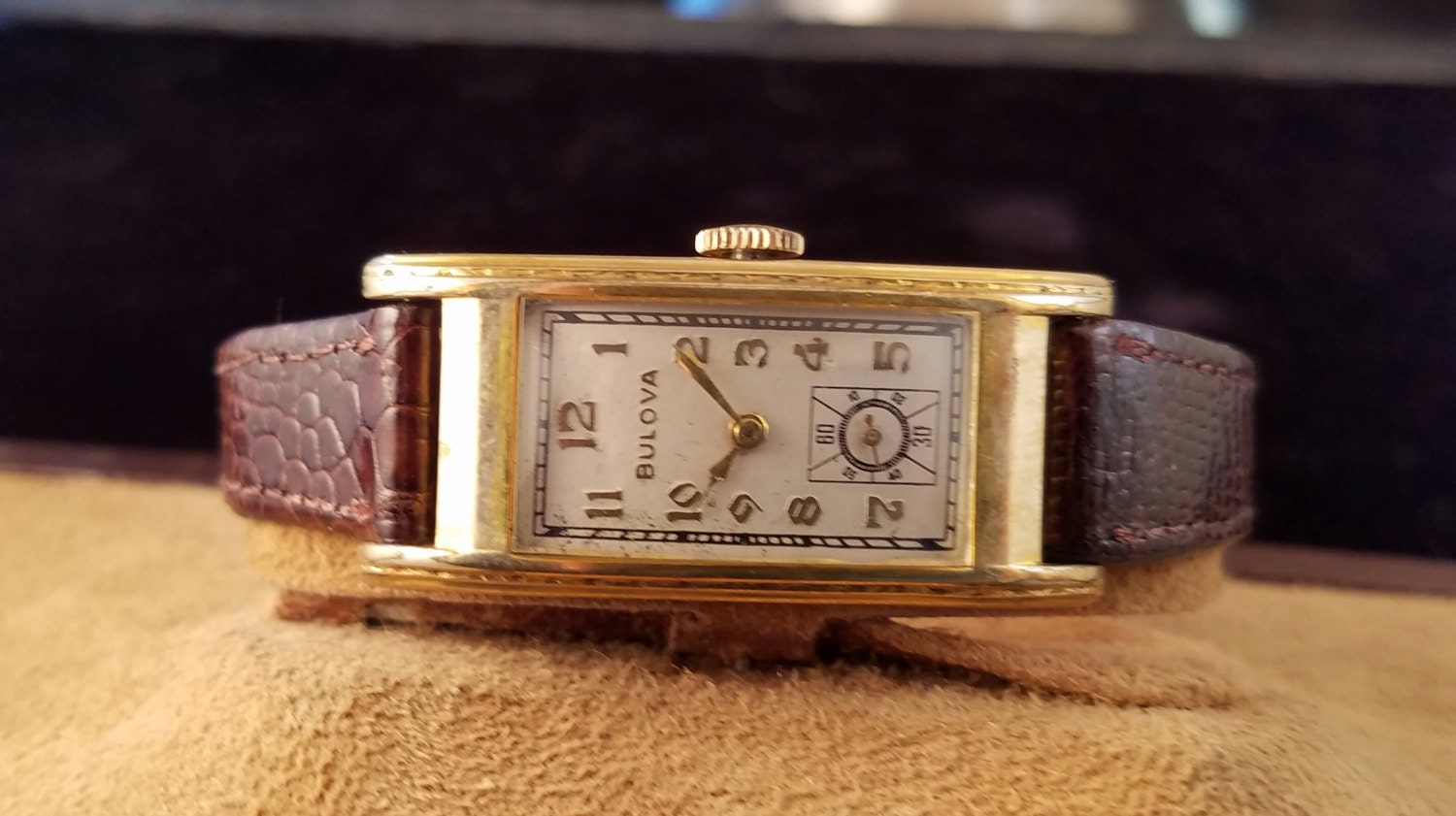 A nice 1950's Waltham men's, actually an odd watch for me to like since I usually prefer rectangular vintage watches, but I can't help think that with a nicer strap, this would look stunningly on a woman's wrist!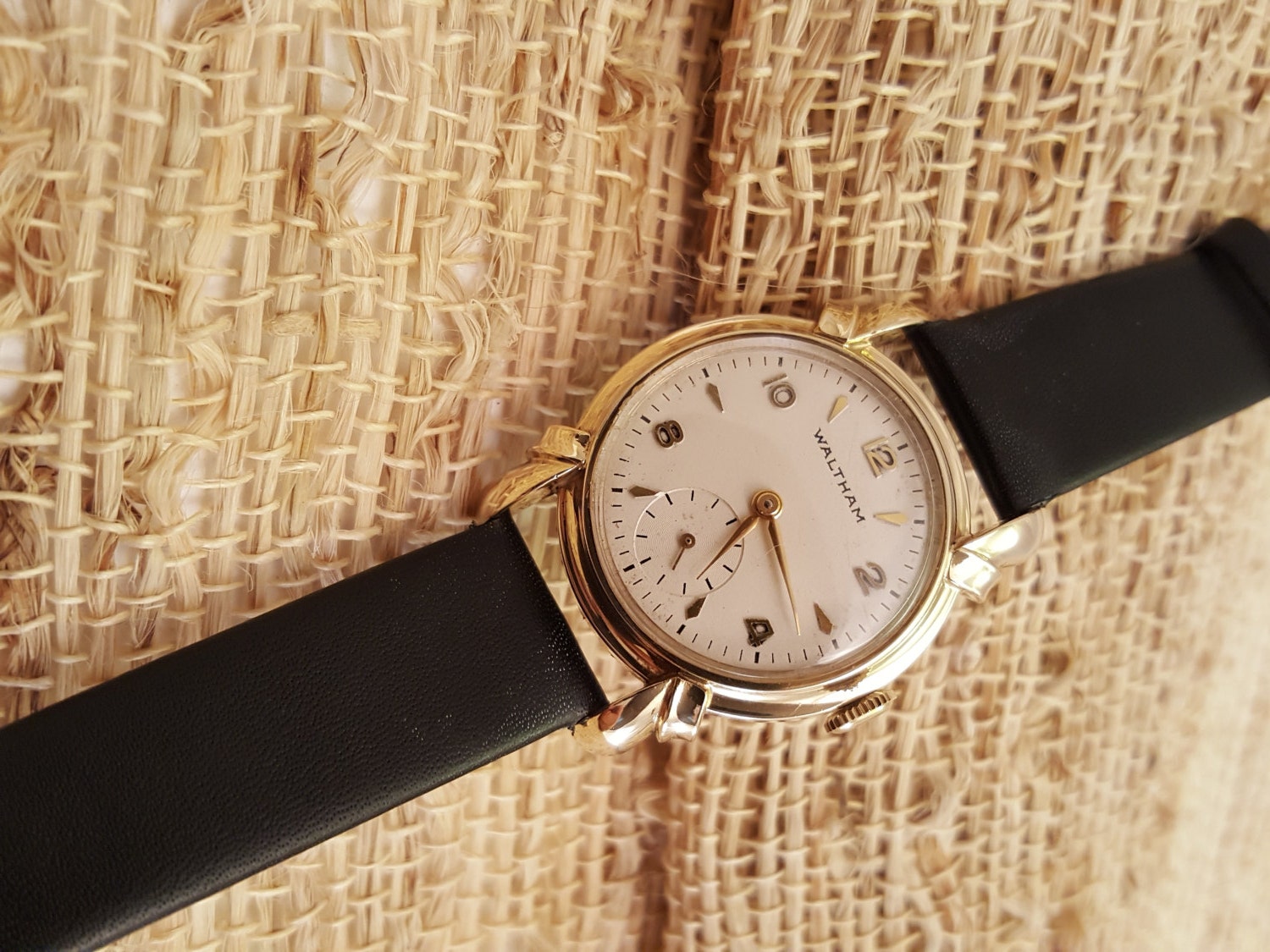 ---
Return to Vintage & Classic Watches
Who is online
Users browsing this forum: No registered users and 1 guest