I realized we don't have a Gucci topic, so here goes ...
IMO, despite the name Gucci is not a luxury brand in regards to watches, just as Emporio Armani or Michael Kors aren't, either. The prices reflect that as well.
However some Gucci models seems to be a huge fetish for many, primarily the 1500L bangle watch, which personally I don't particularly like.
My favorite Gucci watch is the 2600L/M. The "L" is for "Ladies" and the "M" ... you guessed it. This particular model has all the features I like; oblong, curved case and discrete dial design (although it does come with the signature Gucci green/red striped dial) and comes with a leather strap. The "L" models are about 19mm wide, the "M" is 23mm, both great for a woman's wrist.



The ones featured above are both slightly used M-models found on eBay, pricerange $329-450.
They also have a steel model I like quite a bit, the "G-Class" or 5500L: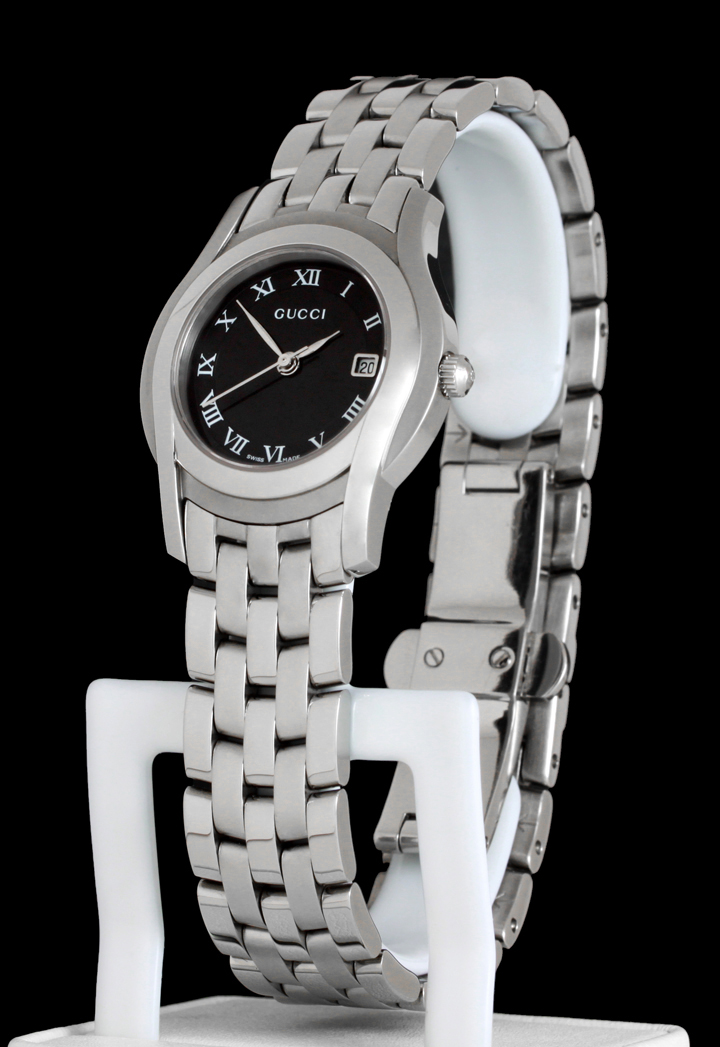 ---
WFF Hall of Fame-member
Posts: 754
Joined: Fri Dec 16, 2011 8:19 am
Location: Germany
The tank is absolutely nice!
---
Curious WFF-member
Posts: 3
Joined: Thu Dec 07, 2017 4:46 pm
hey guys, does somebody know, which watches the two ones in the right of the picture are (chanel and gucci)?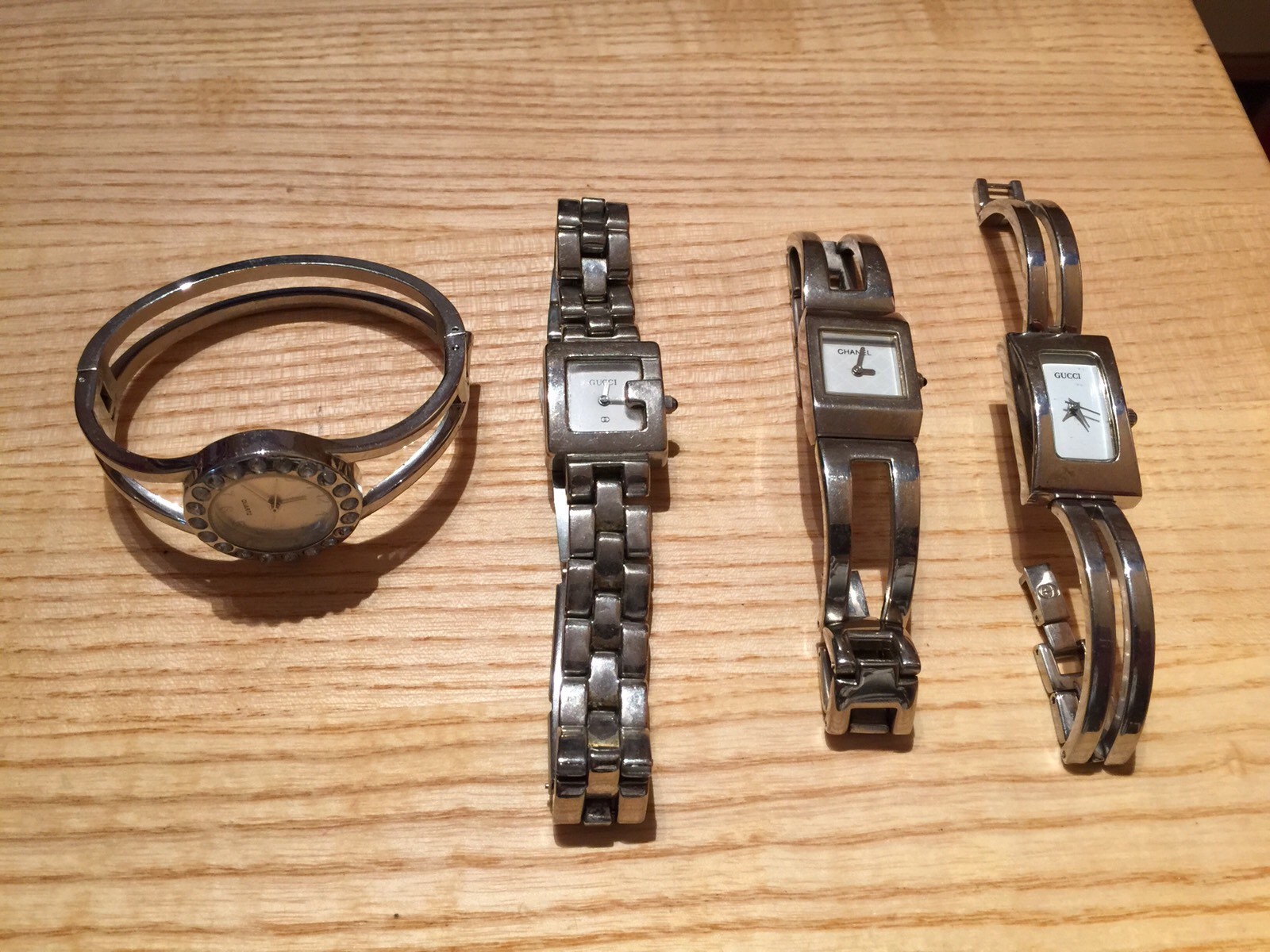 ---
Who is online
Users browsing this forum: No registered users and 1 guest