VIP Member
Posts: 767
Joined: Fri Dec 16, 2011 8:19 am
Location: Germany
Uploaded with
ImageShack.us
---
Hi-Maintenance girl!
---
Found this 1930's vintage Patek and instantly needed to wipe off the drool from my shirt. My God, what a beauty!
Officially a men's watch, but at 23 x 31mm the perfect size for a lady. Dear Santa.....
---
Curious WFF-member
Posts: 7
Joined: Thu Mar 31, 2016 9:04 pm
JayKay, thanks for sharing!!

I feel really in love with that watch!!!
---
Glad you agree, it really is a stunning watch.
---
My dear girl bought a magazine the other day and on the back was an ad from Patek Philippe, which she showed me and said "I - WANT!!!":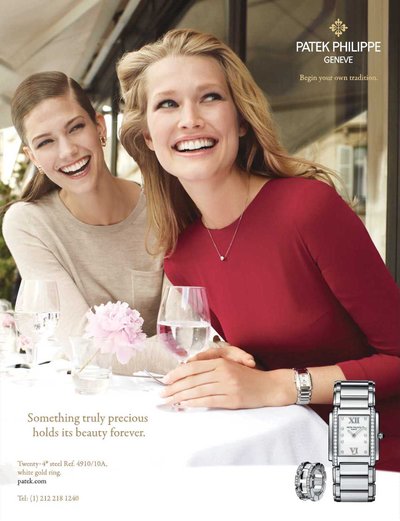 It is the "Twenty-4" diamond set watch, in this config coming with a €11.000 price tag. Yikes ... and that's an entry level model!
Must say I think it's a beautiful watch, but totally out of my reach, and since I already have very expensive plans for her 40th birthday in three years time (Longines ...
) I just gave her compliments for her great taste!
But then it hit me; haven't I seen a very similar watch from another brand, only much, much cheaper? It took me more than an hour to come up with something, but when I finally found it I almost couldn't believe it:
This is the Dugena Premium "Tenero". It doesn't come with diamonds on the dial as the Patek does, but then again it's just €279.* And how Dugena managed to produce this model without getting sued by Patek is beyond me
(*: 16 Aug. 2016 - just did a search on Amazon and found it for as little as €154.)
But wait - there's more!!!!
Even Movado's budget brand ESQ has their own take on the Twenty-4, called the Kingston: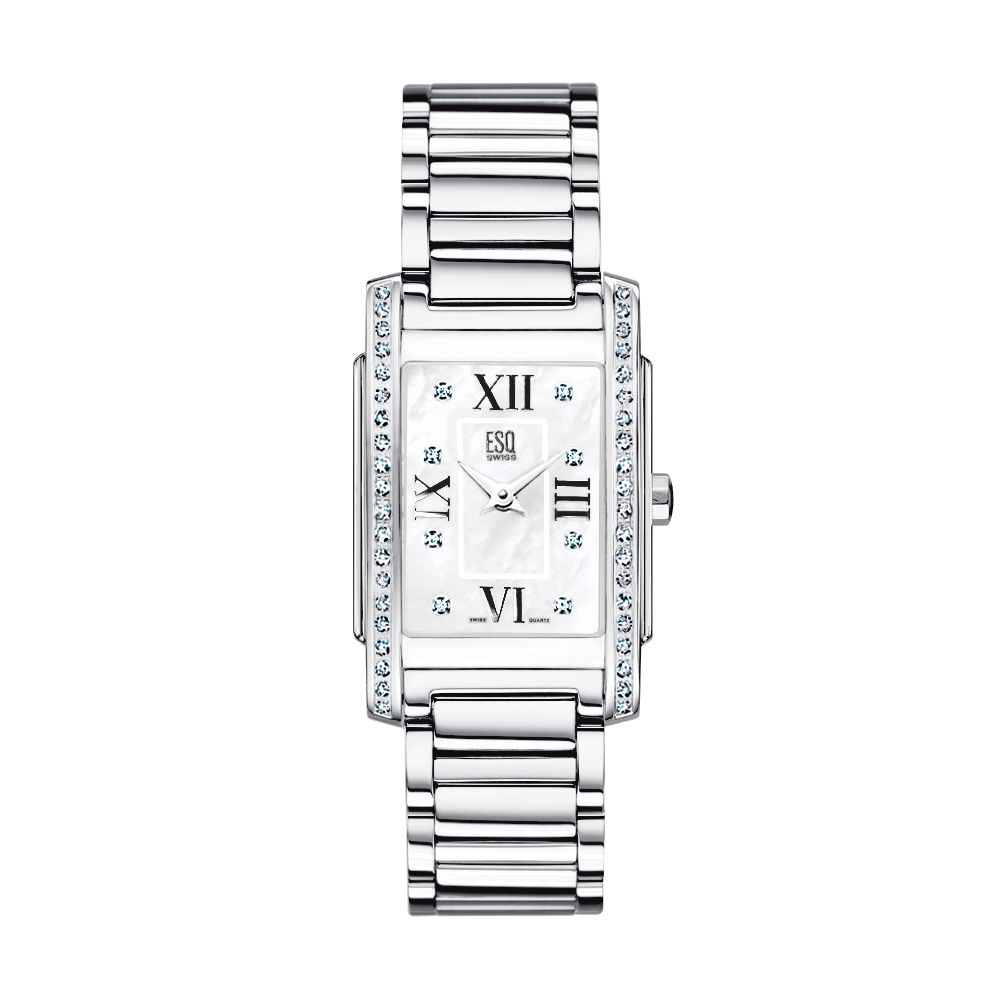 Unfortunately they both come with a Mother-of-Pearl dial which I know my girl doesn't like, so she probably wouldn't like any of them
---
Who is online
Users browsing this forum: No registered users and 1 guest