A remarkably rare watch to be featured here on WFF, here's a short video featuring the awesome Cartier Tank Divan:


---
---
I suppose this is a good a place to post this as anywhere (shamelessly copied from TZ-UK forum).
Cartier in Motion - The Design Museum
Cartier in Motion unravels the unique story of Cartier's approach to watchmaking and how the invention of the modern wristwatch came about.
Free exhibition from 25 May to 28 July 2017
Cartier in Motion is free to enter, booking is not required
Opening times
Open daily 10:00 – 18:00
Last exhibition entry 17:00
224 - 238 Kensington High Street
London
W8 6AG
https://designmuseum.org/exhibitions/cartier-in-motion
http://www.cartier.co.uk/en-gb/maison/e ... otion.html
---
Thanks for the tip! I would absolutely love to go but unfortunately a trip to London is not in our plans this summer
---
They are not watchgirls, but I found these pics of them wearing Cartier watches. In the first pic, Vin Cox (an entrepeneur) and his wife Nicole, who's wearing a black strapped Cartier Tank Americaine. In the second pic Jeanne Tripplehorn, a quite famous American actress with her steel Tank Francaise.
---
Rare eBay wrist shot of a Tank: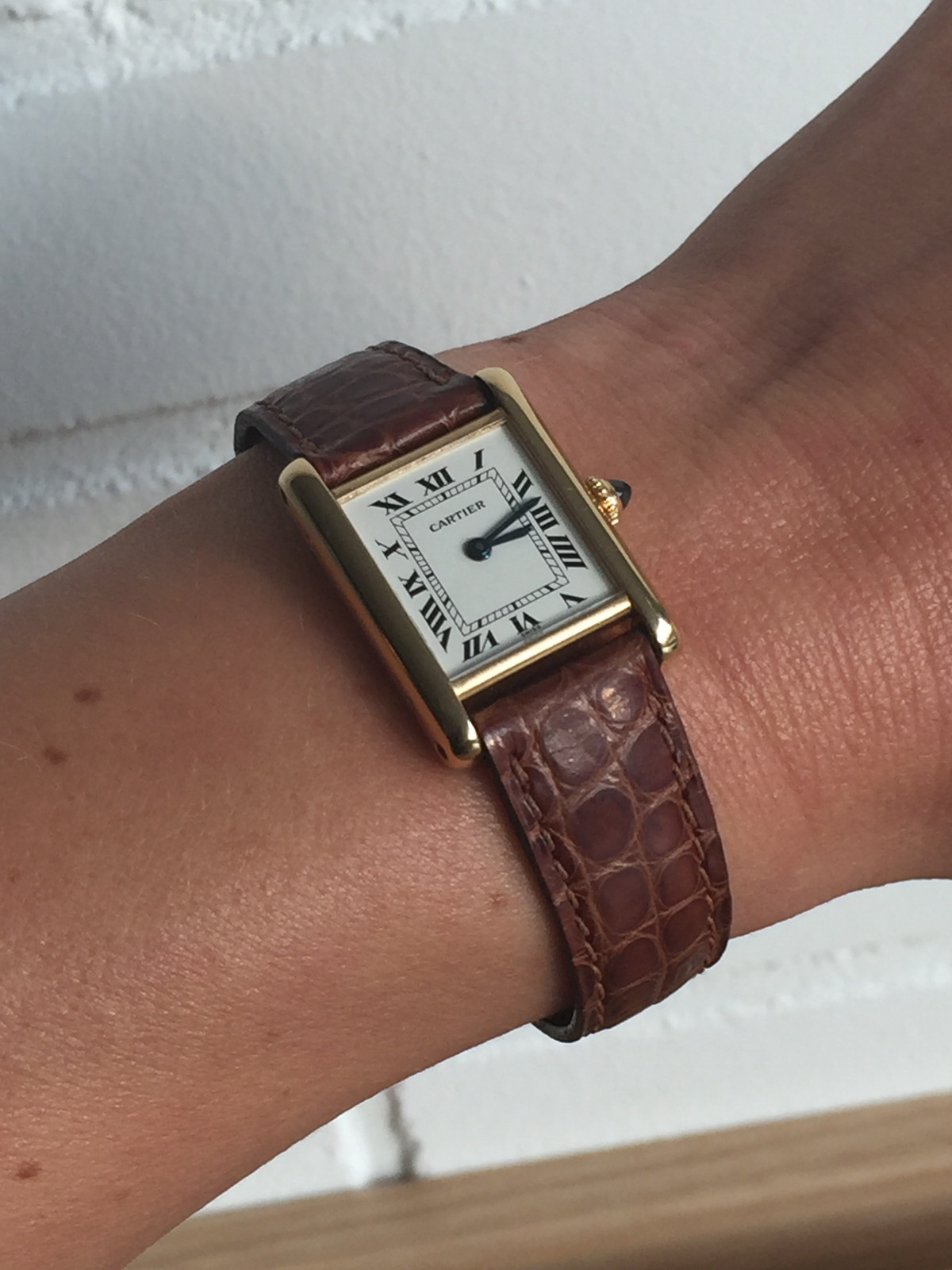 ---
JayKay wrote:Rare eBay wrist shot of a Tank:
Wow, I would buy it just for this pic
---
Well, in case you win the lottery this weekend:
http://www.ebay.de/itm/Orig-CARTIER-Tan ... 2576484765
But yes, it's a beautiful watch and a beautiful wrist.
---
Ok, let's call the bank
---
https://www.instantluxe.it/orologeria/o ... na-A158456
Fell in love with this watch
---
Who is online
Users browsing this forum: No registered users and 1 guest